TENNESSEE PREP BOWLING

2015-16 HIGH SCHOOL GIRLS RANKINGS
---
OCT 26, 2015

2015-16 HIGH SCHOOL DIVISION 1 GIRLS BOWLING RANKINGS

RK CHG TEAM
#1 --- Hardin County (5-0)
#2 --- White House (7-1)
#3 --- Siegel (2-0)
#4 +3 Blackman (3-1)
#5 --- Bartlett (4-0)
#6 --- Chuckey Doak (4-0)
#7 -3 Columbia Central (4-2)
#8 --- Walker Valley (4-0)
#9 --- Rhea County (8-1)
#10 +1 Dobyns Bennett (4-0)
#11 +4 Soddy Daisy (4-1)
#12 +4 Franklin (6-0)
#13 -1 Wilson Central (4-0)
#14 -4 Tullahoma (2-1)
#15 +3 Creek Wood (2-1)
#16 -2 Hendersonville (3-4)
#17 --- Lebanon (3-1)
#18 +1 Oakland (2-2)
#19 +1 Hardin Valley (0-0)
#20 New Bolton (2-0)

-Top three stay in place, with Hardin County beating White House at Fall Bash

-White House remains solid #2 with victories over Columbia and Hendersonville at Fall Bash despite missing three starters

-Blackman dominates Oakland, and is putting up some of best pinfalls in the state. Showdown with Siegel coming this week

-Soddy Daisy's Baker Tournament win and good match performance give them a boost, likewise for strong match scores from Franklin and Creek Wood.

-Hendersonville stays in the rankings after all losses to teams in top 7. Not as lucky for Stewarts Creek, who is putting up good numbers but hasn't broken through with a win yet.

-Rankings welcome to Bolton. Keeping an eye out on Germantown with addition of Freshman Jada Horn. Needing more team and match info from Region 2, Districts 10, 11 and 14
OCT 26, 2015

2015-16 HIGH SCHOOL DIVISION 2 GIRLS BOWLING RANKINGS

RK TEAM - Top Bowlers
#1 - St Agnes (2-0)
#2 - GPS (3-0)
#3 - St Benedict (0-1)
#4 - St Cecilia (4-0)
#5 - St Marys (1-0)
#5 - Harpeth Hall (4-0)
-Without a lot of information yet, St Agnes jumps into #1 with a victory over St Benedict.

-Sorry for the cop out decision, but there isn't enough scoring information to decide between St Marys and Harpeth Hall, so they get to share #5 for now.
Powered by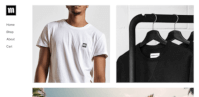 Create your own unique website with customizable templates.