TENNESSEE PREP BOWLING

2015-16 HIGH SCHOOL BOYS RANKINGS
---
DEC 27, 2015

2015-16 HIGH SCHOOL DIVISION 1 BOYS BOWLING RANKINGS

RK CHG TEAM
#1 --- Hendersonville (19-1)
#2 --- Hardin County (12-1)
#3 --- McMinn County (19-1) def McCallie, Soddy
#4 +1 Smyrna (19-0) Dist 7 Champions
#5 +3 Columbia Central (15-3) def Tullahoma
#6 --- Walker Valley (17-1) def McCallie, Soddy
#7 -3 Tullahoma (13-1) lost Columbia
#8 -1 Lebanon (15-2)
#9 --- Stewarts Creek (18-3) Dist 7 Runner Up
#10 --- Ridgeway (12-0) Dist 19 Champions
#11 +2 Collierville (11-1) Dist 17 Champions
#12 +5 Creek Wood (13-1) def White House
#13 -2 Bartlett (10-4) Dist 17 Runner Up
#14 -2 White House (17-7) lost Creek Wood, Rhea
#15 +4 Dobyns Bennett (17-3) lost, def Cherokee
#16 -2 Cherokee (16-4) lost Dobyns, W Greene
#17 -2 Soddy Daisy (16-5) lost McMinn, Walker
#18 --- Middle College (10-1) Dist 18 Champions
#19 -3 Knoxville Catholic (10-2) lost William Blount
#20 New Heritage (13-2)
#20 New Pigeon Forge (13-2)
-Smyrna made it a clean sweep of Stewarts Creek and jumps into the #4 spot

-Columbia gets its revenge with a dominating and impressive win over Tullahoma. They are back in a #5 and still dangerous top to bottom

-Collierville turns the tables and beats Bartlett twice to win District 17

-Creek Wood with a huge win over White House setting the stage for the D13 Tournament

-Cherokee and Dobyns Bennett split and it will make the R1 Tournament very interesting

-Three very close teams from Region 2 take the last two spots, and there will be some great bowling to seems who comes out of this region.

DEC 27, 2015

2015-16 HIGH SCHOOL DIVISION 2 BOYS BOWLING RANKINGS

RK CHG TEAM
#1 --- St Benedict (13-0)
#2 --- McCallie (14-4) D2 East Champions
#3 --- Friendship Christian (5-1) D2 Middle Champions
#4 --- Memphis Univ School (8-5)
#5 +2 Christian Brothers (10-3)
#6 +2 Donelson Christian (8-2) D2 Middle Runner Up
#7 -2 Father Ryan (11-2) D2 Middle 3rd
#8 -2 Montgomery Bell (12-4)
#9 --- Univ School Nashville (9-7)
#10 --- Briarcrest (5-8)
-Friendship Christian & McCallie will bowl for the D2 East/Middle Regional Title
Powered by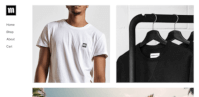 Create your own unique website with customizable templates.